Custom Championship Leather
All of our belts and "releathers" are on hand-crafted leather by Mike Nicolau. More leather photos can be found here.
WWF "Bulldog" Classic Tag Team Championship
Licensed WWF tag belt as made famous by the British Bulldogs in the mid-80s. This belt was releathered by MN Belts for a private collector. All original copyrights belong to WWE and/or Parks, Millican, Mann, LLC.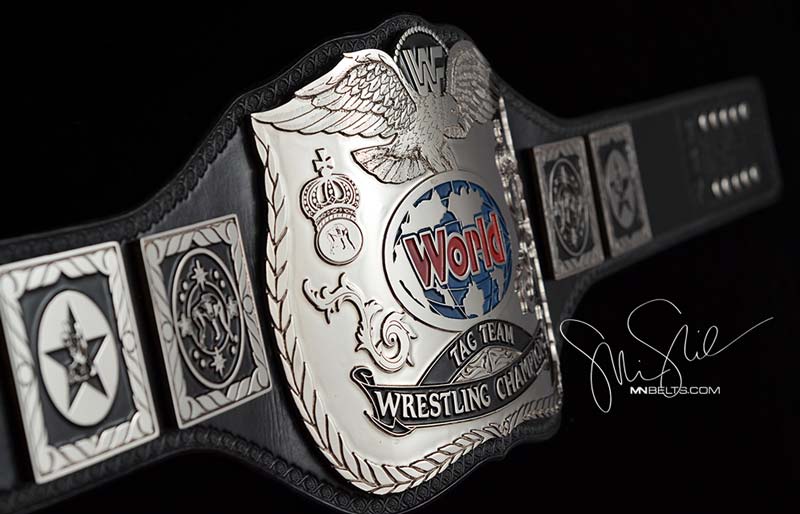 Ring of Honor World Championship replica releather
ROH World Title replica belt on hand-crafted leather by Mike Nicolau.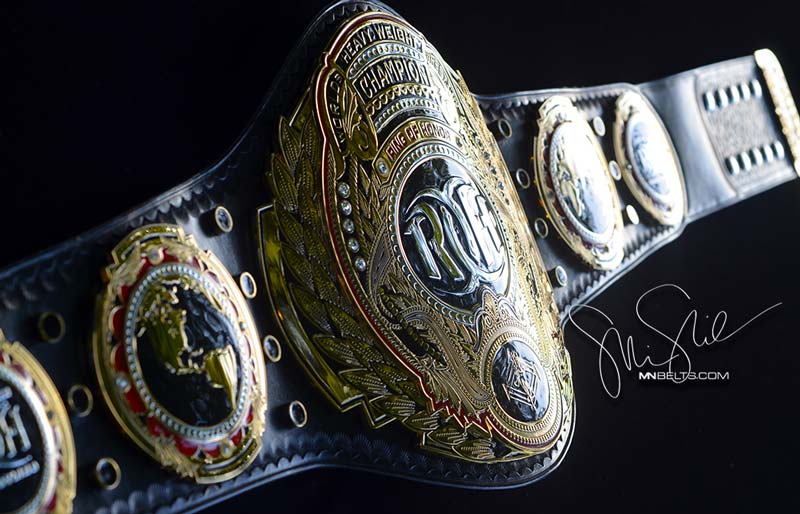 The leather strap for this oversized replica belt measures over 70" long and has been painted white to resemble the original "No Holds Barred" belt that Vince McMahon donated to Planet Hollywood. The 4mm thick main plate has also been curved. By Mike Nicolau.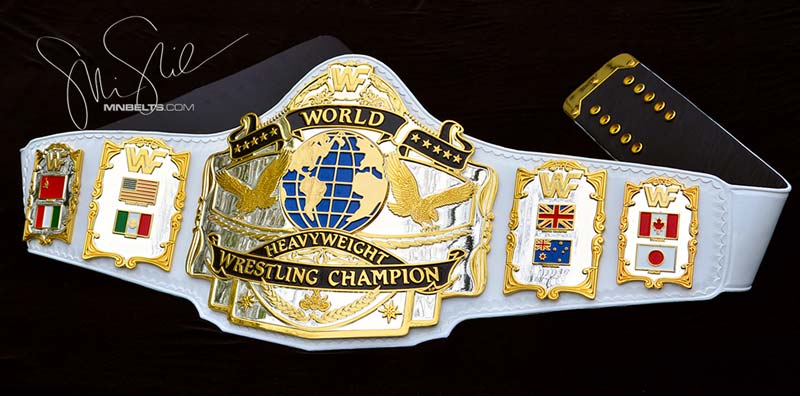 Dual-plated "Big Gold" World Heavyweight Championship
This belt features "relief" pieces, stones, removable nameplate, dual-plating, and hand-stitched leather to match the original 'Big Gold' belt that debuted in 1986. Leather, dual-plating, assembly, and stone-work by Mike Nicolau. Artwork provided by Christian Löns.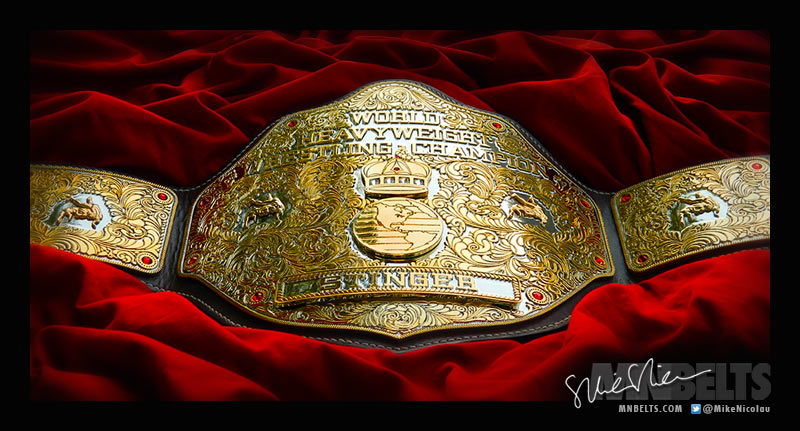 WWE 'Master Series' Intercontinental Championship
This "master series" replic belt has been releathered by Mike Nicolau. The leather is all hand-crafted and has been dyed yellow to match the "Warrior IC" made famous by the Ultimate Warrior in 1990.